---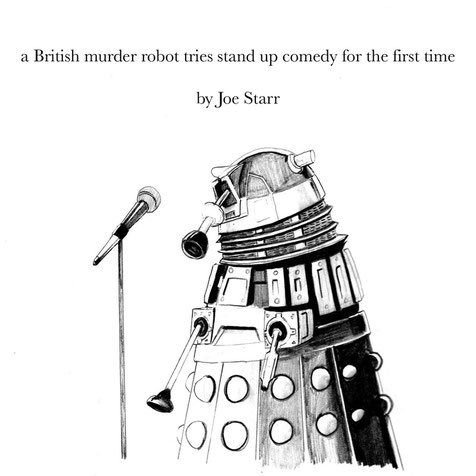 When Joe Starr, writer of Screen Junkies' Honest Trailers, began to tease us relentlessly this past June about a new project that was coming out, I was immediately excited. I was even more ecstatic because he touted this project as the "stupidest dumb thing" he had ever made. What could it possibly be? I was thinking it would maybe be a new comedy album because he is a Stand-up comic and maybe he was using self-deprecating humor to tease a new live show recording. It's his style, after all. I know I've been starved for a new album ever since I bought Heroic Effort a few years ago.
Not only is Starr's new project a comedy EP, but it's a delightful meta project from the point of view of a Whovian-style "genetically engineered cybernetic alien" who is normally hell-bent on annihilating various other alien races. His name is Gary and he's a joy to listen to.
This could have easily just been a dude using a funny voice to make silly jokes, but the production goes beyond such simplicity. There is an emcee to introduce Gary, background noise to let us know what the audience is doing, and conversations with others to round out the realism. The voice of the "Murder Robot" is pretty close to being accurate to its source material too, so that really helps sell the whole concept.
Even though you have the option to purchase each track individually, they tell a complete story, so you might as well spend the $3.96 to experience Gary's stand-up journey. It's genuinely funny on so many levels, especially if you are a Doctor Who fan, but also if you know anything about what it's like to be a fledgling stand-up comedian.
If you like super silly meta humor that has great callbacks to it's source material, you will love A British Murder Robot Tries Stand Up Comedy For The First Time.
5/5
A British Murder Robot Tries Stand Up Comedy For The First Time is available on iTunes and Amazon
---
---